For Sale or Wanted
All enquiries to be made in the first instance via the Club's Contacts page.
The Club will not be held responsible for any financial transaction. This page is solely for the use of putting seller and buyer together.
We welcome any 'For Sale' or 'Wanted' requests via the 'Contacts' page.
We can usually locate a S/H yacht or spares for you, just let us know your requirements and we will try and put you in touch with someone that can help.
For Sale – 'Roar Edge Marblehead' Sail number 34. Roger Stollery carbon fibre hull and swing rigs, with a Brad Gibson 'A' suit and various sizes of B, C etc. Comes complete with Spektrum DX7 radio, batteries etc ready to sail. Price Reduced to £300 ono Contact Mark through contact page or 07850 508520.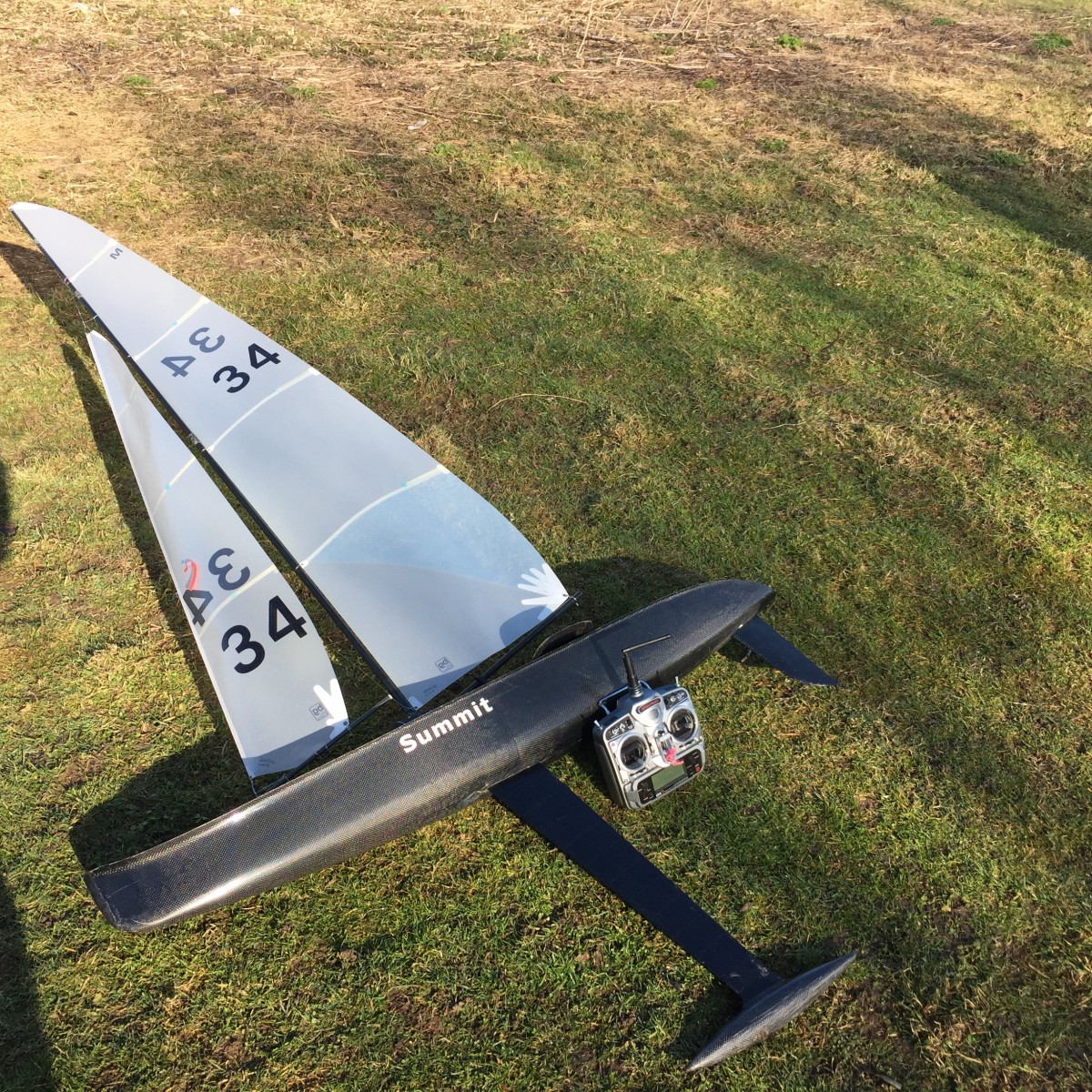 For Sale – 2 Footy Hulls, Paul Midgley's GER design based on BUG 3 and a Paul Midgley own design balsa hull.   Ideal little boats for juniors, but they need completion. Full plans are available for the BUG 3 design.  £5 each.